Hey! It's officially summer.. Awesome, Right?!
Bring on the BBQ's, road trips, happy hours, campfires …whatever blows up your skirt:)
I love all these things! What I don't love is when I overdo it, have too many fun time drinks, give into those chips and pizza.. basically I totally hate looking in the mirror and seeing a bloated belly and puffy face.
If you hear me on this – We're in luck! The mental lashings can stop NOW
I've been tapping into an awesome tool this past month that is totally keeping me from getting that next drink AND getting me way more out of my workouts. This is a HUGE game changer. Plus it's straight from 2 super hot, smart men..
Aubrey Marcus and Mark Verstegen. CLICK HERE for hot guy pics with jaw dropping companies and credentials 
CLICK HERE to grab this PODCAST tool. Your IT!  This has gotten me to drop 7% body fat and rock a more sculpted body in just 8 weeks.. seriously.
Just CLICK and listen– (whether you like to rock pods or video, you're covered) Know exactly what to do to feel and look fanfreakintastic!
(Fanfreakintastic = sweet lookin' lean bod with defined muscles + boost in mood and energy)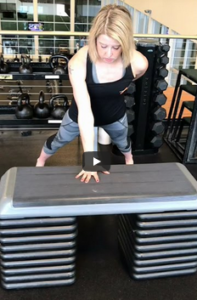 NOW – check out my next two best tools
MY top Core move to get you some killer guns and keep those abs sculpted
CLICK here to learn why Push Ups get you killer abs and arms + Your exact Step by step Push up program.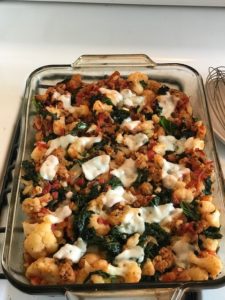 MY new 2 fav recipes. Perfect to bring to your next event OR a quick fix for dinner tonight
I've got a super easy Sausage, kale, cauliflower casserole + A super easy and delicious salad to bring to that next BBQ.
Lastly -THOSE BELLS!
You know it.. I'm a huge fan of kettlebells! That's because they torch fat and get you super strong and defined in the least amount of time. They also can go anywhere with you! Perfect for busy everyday life and any travel! Camping? No prob – toss in a 12kg-20 kg bell and you're good to go on your workouts- 20 mins is all you need to keep on track.
Same thing for busy days running kids around – whip out a kettlebell workout in your living room, backyard, park or office
Don't know what the heck to do with bells? Take my next Intro Series! CLICK HERE for info
Not into Bells? CLICK HERE for my other reg, fat torching group classes
That's all I got for ya – just some game changing shit to keep you looking awesome and feeling kickass! Happy July:)
Hit me up for one on one coaching – online or in person Scroll down for all contact info.. heck feel free to ring my cell (206)931-3605. I'm sure you're someone pretty rad:)