Burn Brighter is fat loss coaching that truly unlocks possibility:  The possibility you can live fully and love what you see.

Daily life can knock us off track with demands and distractions. Breanne—your coach—knows what it's like to feel fat, frustrated and overwhelmed by life. She also knows it is completely possible to overcome those struggles and never feel that way again.
You don't have to count calories or stop enjoying chocolate. Burn Brighter keeps you on top of it all with essential fitness and nutrition skills and guidance on how to make great choices no matter what life throws at you.
You really can have it all.
SIGN UP FOR AWESOME WEEKLY TIPS
---
The full Burn Brighter program launches in January 2017, but for now, you can cash in on Breanne's FREE lean body tips and fantastic food ideas.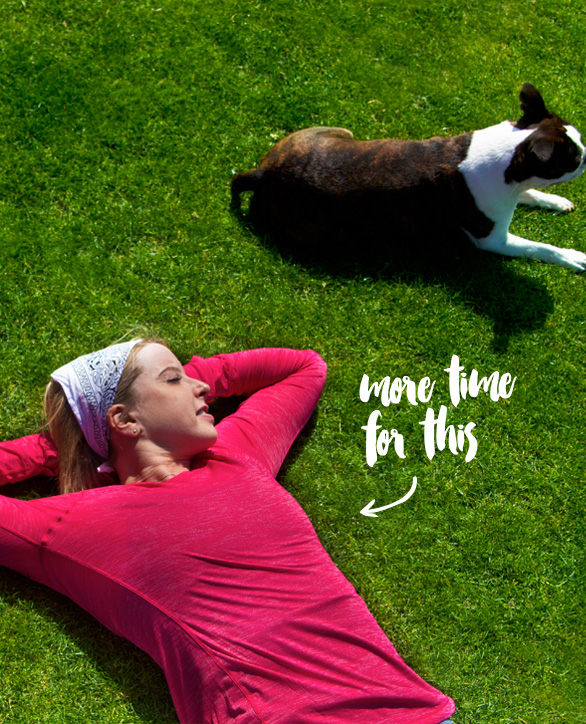 The Burn Brighter Program
Your key to fat loss success in eight weeks!
Burn Brighter's 8-week, step-by-step coaching program helps you kick the door wide open to a leaner, stronger you. Breanne will make sure you know exactly how to feel great while navigating full days. Burn Brighter makes darn sure you burn more calories everyday while showing up as your best self at home, work and everything in between.
Your personalized, protected member site delivers bite-size lessons every week, along with interactive videos, meal plans, checklists and activity sheets. Each one is chock full of nutrition, exercise and mindset skills that keep you dropping fat, dropping inches and dropping stress.
Wanna Know More?
Check out the complete week-by-week Program Roadmap.
What People Are Saying

Breanne is committed to helping people achieve optimal health and overall well-being. She is a wealth of information about how the body works and uses this to educate others and create a comprehensive approach to weight loss and nutrition that produces positive, long-lasting results!

Brenda Salter McNeil

60 years old, mother, wife, full time professor, author and speaker

After years of increasing cardio and calorie restriction my metabolism was low, I was always hungry and tired, and I was no longer enjoying food. Basically, I was miserable. I followed the steps in Breanne's program and now I enjoy delicious food that is easy to prepare and I work-out smarter. In three short weeks my body fat dropped, I gained muscle and lost inches, but what I am most pleased about is I am no longer tired and hungry, which makes me a better a mom, partner, and co-worker.

Denise Liguori

Full time working mom

This is how I would describe Breanne and her coaching program:
1. Focused and passionate—a great combo for pupils wanting results!
2. Possesses drive and discipline in her own practice and knows how to impart that with fun and excitement to her clients.
3. Understands the full gamut of life, knows how to exercise compassion, and work with a wide variety of clients to take them toward great outcomes!

Roy Mann

54 year old, full time business owner, husband and father of two kids

You helped me develop skills for a long healthy life. I'm about to hit 50 in way better shape on all counts than I was at 25! It is such a great feeling! Seriously wore size 26 jeans at 25, jeans I have on right now are size 2 Skinny Jeans! Size aside I just feel great. Breanne thank you for inspiring us and teaching us great health and fitness skills!

Janet Germeraard

Full time administrator at University of Washington.

Breanne's method for coaching is very direct, streamlined, and easy to understand. I can see immediate results from my training and diet. I have become a more thoughtful and educated eater, as well as better at nourishing my body with foods that sustain me complement the work I'm doing. The way I feel and my performance is all thanks to Breanne's dedication to me and effort and work she enabled me to put in.

Courtney Gerlich

34 years old, wife and mother of a 2 young kids

After a recent annual physical, my doctor expressed that my blood work results were groundbreaking. My triglycerides are practically non-existent, my glucose level is nice and low, and my Vitamin D is nice and high. Even my blood pressure, which has hung at 135/85 since being pregnant five years ago, has come down significantly to 115/73! All thanks to Breanne's system, I can see the improvement in the weight and inches lost, and I can feel it in my increased energy levels, but seeing it on paper was the ultimate measurement of success for me

Stephanie Dart

39 years old, full time working mother and wife

Breanne's nutrition classes didn't just cover what to eat, but explained why. They provided me with the tools I needed to make intelligent, healthy decisions about food that enabled me to recover quicker, have more energy, and continue trimming down. I am appreciative of how upbeat, and enthusiastic Breanne has been. I am moving better, have better flexibility, and have more endurance with which to do the activities I love. If you are looking for an energetic, balanced, and supportive method with which to reach your goals, I cannot more highly recommend this program.

Jason Fischer

39 years old, employed full time and owner of 2 awesome dogs