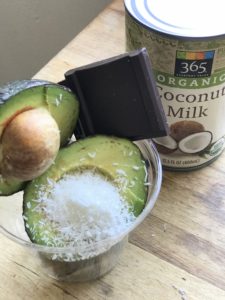 CLICK HERE for my ChocoAvo pudding. RECIPE It's my go to comfort treat & my friends love it in the summer.. rich & cold!
BELOW are the fixin's for Healthy Smores!
Don't worry they are still totally delicious + less sugar hangover.
HONEY MAMA's are hands down my favorite chocolate bar.
This is super delicious, VERY satiating (you don't need much to be satisfied) and feels indulgent.
I buy a couple of these for friends when life gets rough OR when they are coming over to enjoy with coffee.
These are also great as the chocolate part of your smores, they are softer than a hard chocolate bar AND have way better ingredients.
They are refined sugar free and dairy free CLICK HERE for their product site CLICK HERE for amazon order link
I will be putting these with the most healthy graham crackers & marshmallows I can find
KINNICKKINNICK – gluten free, dairy free no refined sugar
For the mallows- I go with DANDIES …I gotta be honest – NO marshmallows are healthy.. they are sugar! But I indulge a couple times a year with these. They have less additives and are made in a dedicated vegan facility. Both should be at your local CO-OP or check Amazon:)
Enjoy your 4th of July!