FULLY  Envision the year!
(Above is my 2018 Board.. I nailed 90% of it. This year I've got 2 serious game changers to nail 110% of it…
Game changers are steps 3, 4 & 5  in the guide below.  Just 5 steps!
I'm talking bout making some epic shit happen this year..yeah I wanna nail the One Arm Push Up by May.. but more importantly I wanna elevate my personal relationships, become more emotionally healthy, make better money and get smarter! Scroll down to see all the epic shit I'm gonna make happen this year
( I have 4 categories – Physical, Heart, Emotional & Brain)
I'll share my completed 2019 vision board in a few days on my FB page CLICK HERE for my page
TO make your own epic shit happen make a
Vision Board that Works
Now, stay with me here – I have a spin on this that makes this simple tool totally work. You GOTTA take on #3 and #4 to totally nail 2019!
You're gonna DIG-
Get Deliberate –  Carefully consider what you want
Get Intentional – Tape on the  images, write out the words. Put them in front of you every day
Get Going – Tack this fucker up, love what you see and take action
This is what epic humans do ( Martin Luther King, Ghandi..) Yup – they totally laid on their living room floors and made vision boards.
Maybe not, but they took time to sit back and envision exactly what they wanted. Once they SAW it all clearly – they added the Intentions and Got GOING.  It's YOUR Time!
"If it's important enough to live by it's important enough to put in place"
What is important enough for you to put in place, to practice consistently
**This WILL work IF you take the time to tackle steps 4& 5 – Those are the game changers! **
Scroll down and DO this to own 2019
1. Buy a big white poster board 
(Cheap from Bartells- mine was $0.99, Fred Meyer, Target…)  gather up some colored pencils a Sharpie, pair of scissors and some scotch tape
2. Collect Images of what you wanna bring into your life this next year.
I like scrolling through my phone for good memories that I want more of/ need to sustain me. For example people in your life you should connect with more often, coaches/guides you need to check in with to stay awesome/get stronger (on any level)
Practices you need to keep doing: kettlebell, yoga, playing bass, singing, reading, researching, driving lessons 🙂
After you have those – Google image search – or thumb through some cool magazines to find stuff you want for yourself.. maybe a kitchen remodel, some awesome new people in your life, skinny jeans, a more flexible body, more money.. ANything! Have fun with this
3.  The GAME CHANGER !
Write out EXACTLY what you have to do to get AND keep each thing in your life 
ex: By pullups – I put "every damn day" (see last years board above) – And I did them.. every damn day!  I got going last year and nailed it- epic shit happened 🙂 Now I can do 5 hardstyle tactical pullups in a row (I put in the work)- Last year I could only do 3
One of my 2019 physical goals is to nail the One Arm Push Up – I've got an awesome photo to inspire me- Buuut I MUST do #5 to make this happen
4. Put down exactly

how much time

you must give to that intention
Each thing you put on takes time.
Some may take more time than others, be super realistic about what you put up for yourself.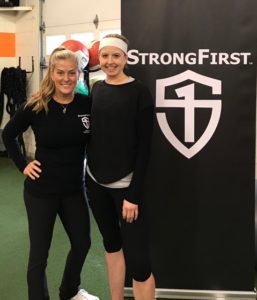 Do you have the time and resources to totally nail THIS intention?
For me to nail the One arm Push UP by mid April= 5 hours a week training
I've got to follow the protocol given to me by the Pro's – Coach Karen Smith (Bodyweight Expert) and Coach Andrea U- Shi Chang.
They've laid out what I must do.
6 times a week 30 mins form practice + different reps each day to a raised surface with perfect form
+ I must video myself once a week , send into Coach Karen every 3 weeks. She's in Texas
AND I must show up for  Sessions with Coach Andrea (here in Seattle) so I have eyes on me and she can keep me in line
I must invest a lot of time and money ($180/ hour session) to get what I want!  Left to my own devices – this will never happen – I need to own up, stay accountable and supported for this to happen.
5. SCHEDULE IT! 
If you don't schedule it – It doesn't exist.  This is you taking action – now you just gotta show up. So text your friends – line up those dates, Email your coaches and guides – put the dates and times down 1 month at a time.
See how this works?
Take a critical eye to the stuff you put on your vision board.
Can you dedicate the time to what you want?
Will you have the energy and money to sustain this?
Do you care enough to keep it up?  Ya gotta give at least two shits about each thing:)
If you need some more ideas, examples- Here's what I've got set up for mine- I put out categories with what I must put into each one
I'll Share the Completed Board with you on Facebook this Wednesday- Jan 2nd.  CLICK HERE to for my FB page
There for sure will land on my board
Physical stuffs:
7.5 hours sleep 5 mights a week. 8 hours 2 nights a week
Nailing the One Arm Push UP
Practicing 6x a week. Following my coaches protocol program she made for me – 6 days a week – working on perfect push up form 2 hands – Just 3 total.  3 days a week – working on a low surface  1-5 pushups.
So total time weekly = 3 hours a week
Easily landing crow pose in yoga-
practicing this move 3x , two – three times a week = half hour a week on my own PLUS
Keeping up yoga practice with classes at Shefayoga – with Teacher Leah Zaccaria = 2.5 hours a week – monthly = $144/ month
Doing the snatch test with a 20 Kg by next October ( 5 mins- 100 snatches at 20 Kg)  =
2x a week practice with the 18 kg – till I can hit 100 , then stepping up to the 20 and getting 50 in 5 mins by end of June =  15 mins / week
Not wrecking myself: Massages/ Recovery/ Rolling –
As I train for One arm push up, heavier snatches – gonna hit reset and let my body recover = rolling, massage, more sleep!
Keeping Lean and Increasing Strength

Fasting – Getting up to 14 hours between last foods and first foods the next day. Means eating dinner by 6 PM Sun – Thurs
Making sure I'm walking my talk and keeping in good form
Checking in with Coach Andrea at Kettlebility to check my form and keep me on track/ give me challenges= One hour every 3 weeks $180
Keeping on track with strength Buddy/Fellow SFG Coach Molly Douce – Every week 45 mins
Heart Stuff – How I keep love in my life 
Keeping up time with my amazing boyfriend, he's worth it, I'm worth it!  Plus what we have going is totally worth it
Keeping up time with good friends I don't see so often and mean a lot to me. My friends are my family
For example – My guy pal Gannon, will go on my board and I will check in with him once a month – he's in San Fran and we can talk for hours!
Liz – lives an hour away – we need to hang out in person for a good chunk of time once at least every 6  weeks
Keeping in social time with students (clients) connecting with people that vibe with me and fill me with joy daily = One hang out (2-3hours) Once every 6 weeks
Emotional Stuff- How I stay a better and more balanced human
Singing Lessons – 1 hour every 3 weeks with Coach Karina
Driving Lessons with Coach Everett – Once every 6 weeks + Drive with my friend Randy once every two weeks in her stick shift
Keeping Happy and Feeling Free – AKA my Emotional Health = Singing lessons, Driving lessons, More downtime and time to reset, meditation, body scans… more sleep!
Playing Catch – Literally – mitts and a ball – does wonders for making you chill out, focus and enjoy the moments!  IN crappy months (Jan- March) = 20 mins once a week. Nicer months – 2 to 3 times a week 15-20 mins
Brain Stuff!  How I stay a good coach, strong leader, conscious leader and teacher = READ and take notes!
Strongfirst Blog – 30 mins once a week
Nutrition reading/ research – 1 hour once a week
currently digging into  Fat For Fuel by Dr. Mercola.. then onto a course by Nick Tuminello on Top Strength Training for Fat Loss Moves (updated 2018) Then I'm onto these sexy flashcards in relearning the human anatomy! Last took physiology bout 15 years ago – it's time for a refresher!
Behaving Better/ Challenging myself books and podcasts :  30 mins – 3x a week
Rachel Hollis Girl Wash your Face
Marcus Aubrey- relationship guide
Esther and Jerry Hicks The amazing power of Deliberate Intent
Jen Sinkler  You are a badass
Eckhart Tolle – A New Earth-  Re- reading this one
Brene Brown – Daring to Lead
Esther Perel – resources and blogs
Bonuses!
Trip to Chicago – Chris and I are hoping to visit his sister this summer
More rock shows! – Words are power and the people that can sing and perform them connect us to eachother! I gotta go to 2-3 this year with Liz or my friend Amy or my super awesome boyfriend:)
I weeded a lot of stuff out already, and I'm feeling super confident I can nail each thing – Now I can step back – SEE where I'm going, Put on my game face  and Get Fucking Going- WIth TOTAL Belief in myself
Happy 2019!!
Coach Bre