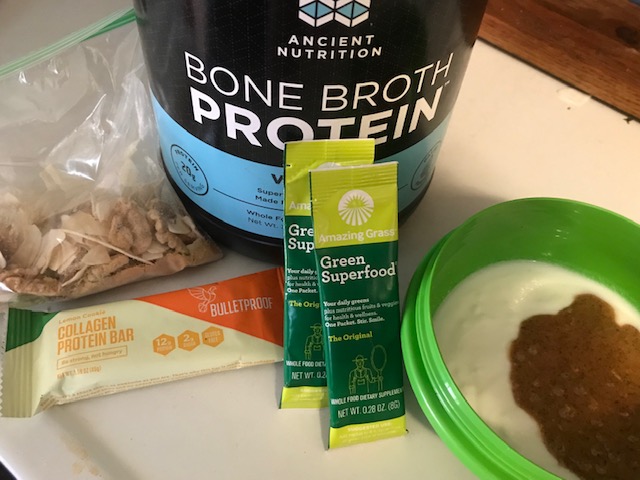 This is my fav go to lunch option on busy days. In fact I'm gonna put this together this eve to make sure I easily roll through my day tomorrow.  Cool thing is it takes about 2 mins to make, so even if I forget to make it this eve. I can still make this happen tomorrow. Watch my VIDEO all about it!
Bre's lean & delicious yogurt bowl (goat yogurt = No A1 casein)
Get your greens in!  Enjoy a green smoothie 10 oz (vid below) OR just drop 1 scoop or tablet amazing grass in water!