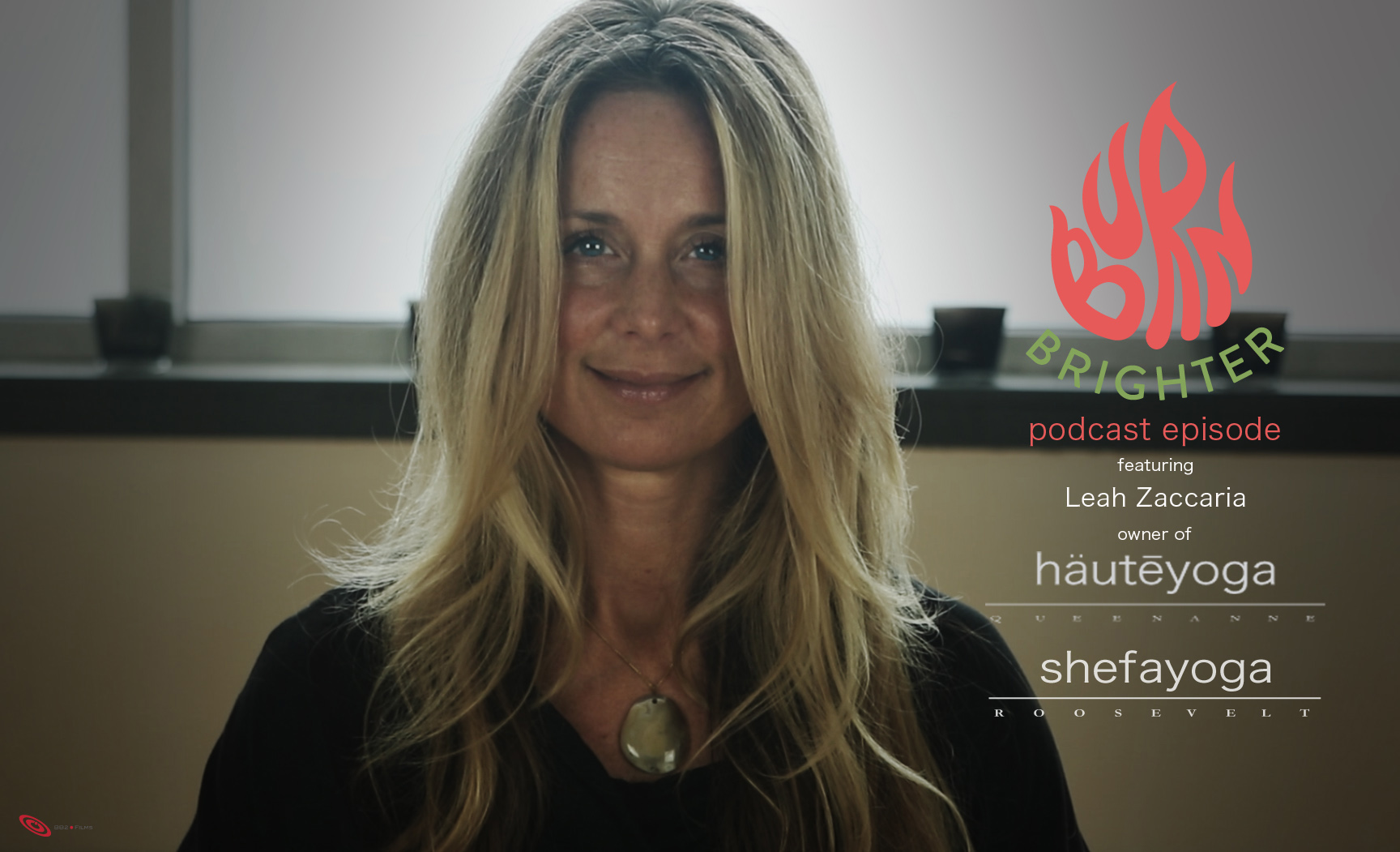 Check out my First Podcast Guest!
I couldn't have chosen a better person to start with.
This woman is the real deal.. An inspiring teacher and leader that has bravely walked through big challenges to become the amazing person she is inside and out.
Prepare to be filled with chills of inspiration from her story of how she went from an out of shape corporate executive to shedding not only the weight, but her marriage and her job to become her best self.  Including these accomplishments:
Raising a teenage daughter
Owner of 2 yoga studios  (Hauteyoga Queen Anne and Shefayoga in Seattle, WA)
Creating and Owning her signature leadership program, Sendatsu Evolution
Being featured in Harvard Business Journal.  " From Accountant to Yogi"
Click Here to Read
Lululemon Ambassador
I can't wait for you to hear her strong words of living life as a yogi and not only being the change she wants to be in the world, but stepping up her game and leading others to their greater selves.  Leah is one of the true agents of change in the world.

Also check this out on iTunes! CLICK HERE