Okay –
So, unless you've been living under a rock you've most likely heard of Bulletproof Coffee. This stuff is sprouting up all over – Juice Bars, Whole Foods there's even Bulletproof cafes!  At least here in Seattle.
So fitting!  Not just cause we're gaga over coffee.. also because we have a lot of hard working tech and software people.. People that need their brains firing at superhuman levels + not turning into a doughy mess while they are changing history daily.  Guess what – Bulletproof does that for you.
I know this first hand – been enjoying it every day for the past 6 years.. In fact made a VIDEO (below) for you on how to make it at home 🙂
ALL you need is
2 ESPRESSO Pods (less water is better)
2 tbsp MCT Oil (I like ONNIT or Bulletproof brand)
1 tbsp GHEE ( I love Fourth and Heart)
1 battery powered whisk to blend – I LOOOVE the BEAN ENVY CLICK HERE ($14 off Amazon)
MUST have OR use blender once espresso is poured on top of MCT and GHEE.
This is the ultimate game changer for high performing humans.  It freakin' better!  The creator, Dave Asprey, is a Silicon Investor turned Bio Hacker (figures out how to naturally get humans to perform better) . He had to keep up with multi million deals daily + raising kids + not becoming a fat wreck.. which he was at one time, until he created Bulletproof. Necessity is truly the mother of invention!!
Bulletproof gets your body to burn fat,  keeps you full for hours  & makes you crush your workouts (Seriously!)  Plus – it's actually chock full of nutrients.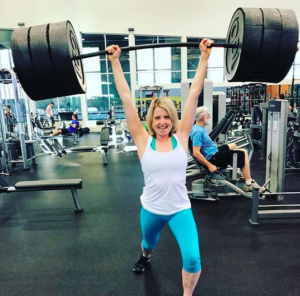 So If you're into turning heads, getting promotions & feeling 'effing awesome .. Listen up!
First – Here's the nutritional benefits
1. Coffee Beans are chock full of amazing nutrients – specifically aiding physical and mental performance CLICK HERE for all that info
2. MCT oil – This is simply the best stuff taken out of Coconut Oil. That creamy white stuff you cook with.. yeah it's got something seriously powerful hidden inside there. MCT – Medium Chain Triglycerides.  This stuff is chock full of antioxidants and Omega 3's. great for improving memory, daily optimal brain health + It gets you to burn some serious calories.CLICK HERE for more great info!
3. GHEE/ Clarified Butter–  You can also use high quality grass fed butter. Difference is Ghee does not contain Casein, which many people's bodies do not love. If you are lactose intolerant or just have a finicky gut– get bloated or gassy easily – opt for GHEE
CLICK HERE to Learn why Butter is totally healthy and can actually help you lose weight! 
Both have great nutritional benefits. This is because Grass Fed Butter OR Ghee are rich in
Conjugated Linoleic Acid– Great stuff made in cow's bodies that we can tap into. It's  a fatty acid that lowers our risk of
Cancer & Osteoporosis. It also wards off asthma, increases insulin sensitivity (better blood sugar control) AND increases weight loss CLICK HERE for more info from top Docs on this
AND
Butryate . This is a super healthy fatty acid that actually helps us ward off mental deficiencies and mental illness + it's a top anti-inflammatory.  CLICK HERE for cool downloadable infographic on this
PLUS – Ghee and Grassfed butter are high in Vitamins D, E, K and Antioxidants !!
So if you wanna lean out, boost your brain power, stay full longer and totally boost your overall cellular health – You need to start tapping into this stuff.
I've been doing it for 6 years now every AM – and my blood pressure is amazing, I'm able to stay full for 4 hours in the AM – soo needed as a busy early morning person, I've gotten my body fat down to 17% (totally owe it to bulletproof + 5 days a week Kettlebell practice.. and of course good sleep and tons of veg:)
But-my point is Bulletproof has been a freakin' game changer for me- Go ahead TRY IT!
Follow my step by step Vid HERE. This is how I make it every AM
Just ABSOLUTELY – do not go cheap on this – reg coconut oil and butter will NOT do the job.. In fact it'll give you the runs, bug your gut and possible make you gain weight – you wil definitely suck wind through your workout.