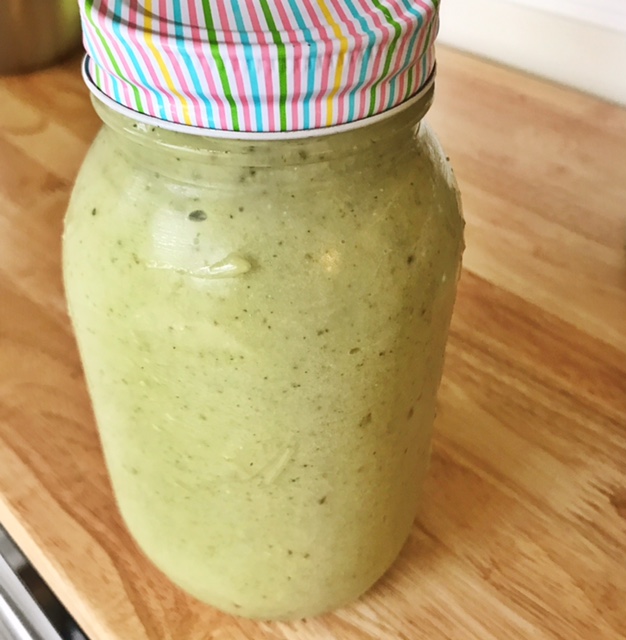 Bummed that you can't enjoy a real Shamrock Shake from McDonald's?
I've got one that'll give Mickey D's a run for it's money! Plus it's dairy free and refined sugar free
What you need
1 ice cube tray
Coconut milk – full fat
1 avocado diced
put diced avocado in a small container.
– You need to freeze the avocado and coconut milk cubes. Give that at least 5 hours to happen
Take avocado and coconut cubes out of freezer – let them sit and defrost for 20 mins
Then just dump the rest of this goodness with the coconut ice cubes and avocado in a blender.
blender
1/4 cup fresh mint leaves
Almond milk – 2 cups
2 tsp  Peppermint extract
2 tsp Vanilla extract
2 dates
1/4 cup raw honey
Combine all ingredients in blender and enjoy!!