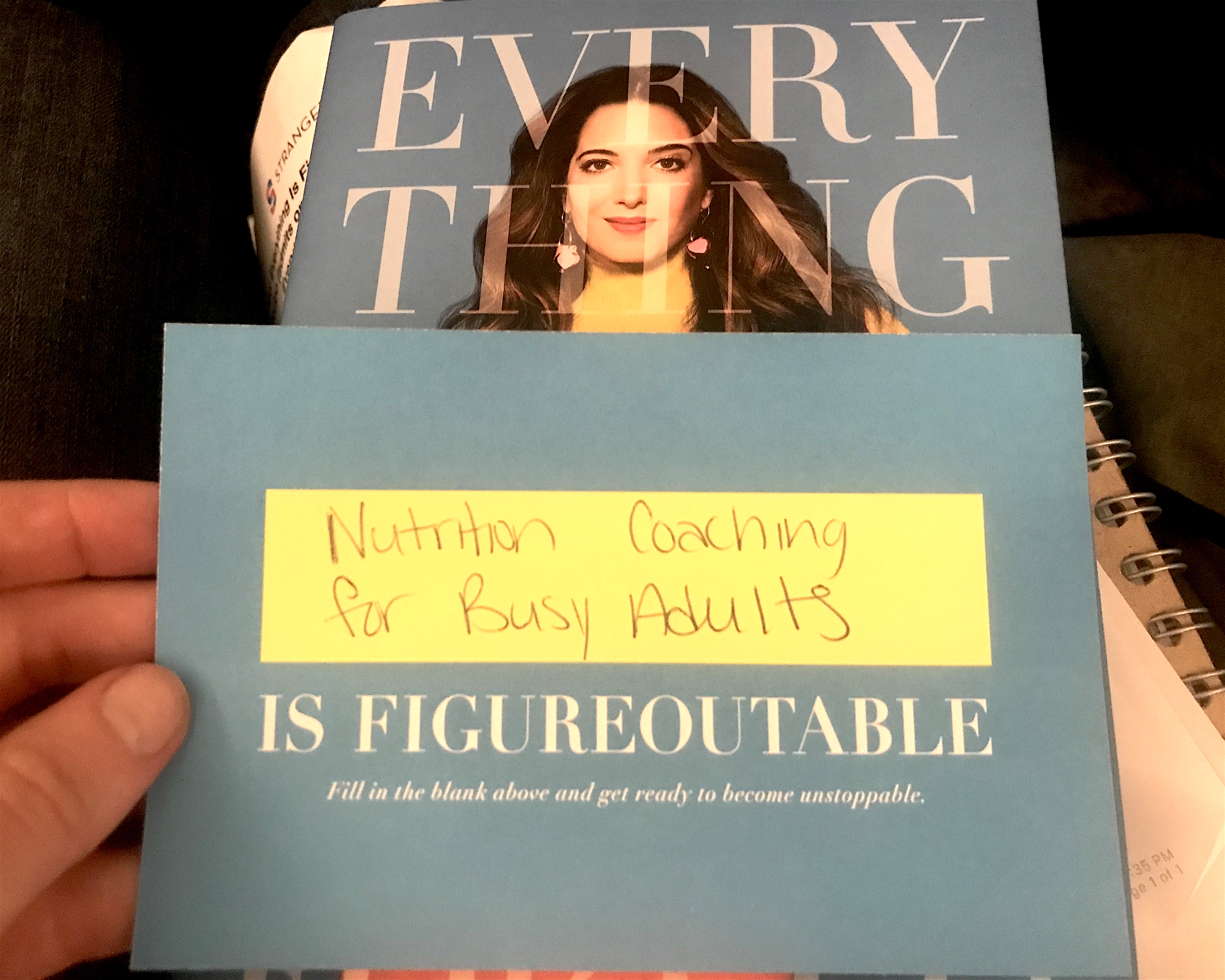 It's totally true. This simple mantra from Marie Forleo got me through 2 VERY dark years of depression, 3 moves & a divorce
LISTEN to her super simple, game changing approach on  BULLETPROOF RADIO.
Go ahead and read on to learn exactly how this lady kinda saved my life…
Four years ago I was in the aftermath of sending my nephew back to his mom after 2 years being an aunt-mom/ nephew-son
I was bitter and lost in a bad marriage.  I felt pretty alone, life sucked.
I really needed something to help me keep my head up- Her B-School program came into my life and gave me the inspiration I needed.
She got me realize that I have gifts to share.  I know how to feel better everyday, no matter what. I know how to take crazy shitty days, know what to eat and how to move, so I can feel better.. this gets me to keep doing the things to get through each day
I know how to find strength & ease daily.
To feel stronger and take on ANY day with way more ease… That means EVERYTHING
That's why I love coaching!  I show other stressed out busy people how feeding themselves better and moving your body makes them DO better on EVERY level.
She got me to keep believing in this. "Everything is Figureoutable" got me to leave a life that was totally dragging me down. I finally learned to truly love, open my heart, rise up stronger than ever before… I'm keeping to my purpose, while having tons of fun.
Thanks to Marie, I can keep my head up, eyes forward and heart full
ENJOY!