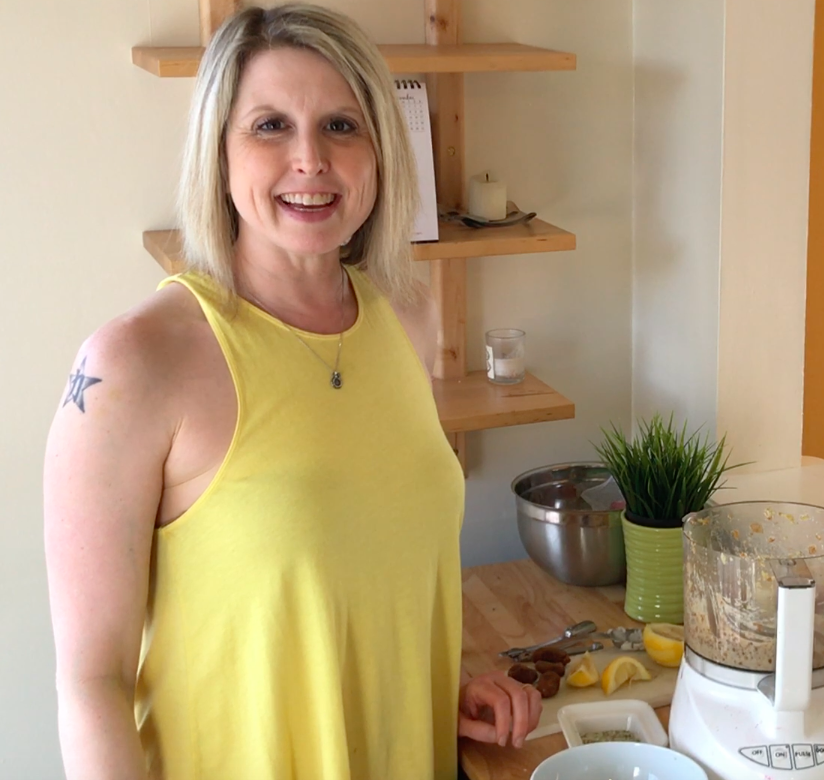 Hey!
Just made up a fresh batch of these awesome bites. Perfect for a pre-workout snack. I came up with these years ago when I needed something after a long day of work – but still needing to get in a quick workout. Soooo perfect!
Tastes great
Gives me an energy boost without any gas or side ache during workout
chock full of healthy fats, omega 3's and quick absorbing low glucose fuel
Can't wait for you to try them!
Makes 20 small (2×2 inch balls)
2 lemons – juice and zest
5 dates
10 tbsp coconut oil
3 tbsp hemp seeds
Put all ingredients in a food processor and blend till date pieces blended well (bout 30 secs)
using clean hands – shape in small balls and wrap in foil
Freeze for up to 4 mos (keep 5 in the fridge each week)
enjoy 1 before your workout – Now, Get Going!