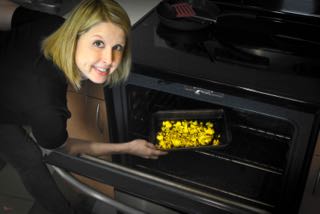 Galen and I are back at it!  Check out this month's Cooking with Curran's video
We've got simple set ups that gets you to drop inches, while your family asks for more!  Can you imagine?  We can:) Check out this awesome set up, from our house to yours with love
Recipes Below Tortillas
For the kids .  Dbl the recipe to make 24
wheat flour- 3 cups
1 tsp salt
1/2 tsp baking flour
1/3 cup coconut oil, melted
Directions
Mix the flour, salt and baking powder with a whisk.  Add the coconut oil mix with fingers until the oil is incorporated and the mixture looks like fine crumbs.  Add 1 cup of hot water and mix until a ball is formed.
Cover with plastic wrap and let the dough rest for about 30 minutes. Divide the dough into 12 balls and roll them out one at a time on a floured surface.  Brush off excess flour.  Cook on a hot uncreased griddle
For the Adults/ Lean Seekers. Dbl recipe to make 24
GF/ Grain Free Wraps
8 large eggs beaten
1.5 cup almond milk
6 tbsp coconut flour
3 tbsp buckwheat flour
1/2 cup arrowroot powder
2 tbsp melted ghee
1/2 tsp sea salt
ghee for the pan
Directions
1. Heat a griddle or crepe pan to med high heat
2. Whisk together the eggs, almond milk, coconut flour, arrowroot powder, ghee and salt.  Let the batter sit for 10 mins then whisk again
3. Melt a small amount of ghee in the pan and spread it all over
4. Ladle 1/4 cup of the batter onto the hot pan and quickly spread it into a thin circle. Cook for about 45 secs per side
5. Move to a plate to cool and repeat the steps until all the batter is used.
Simple Salad
bell pepper
green peas
salad greens
1 tsp apple cider vin
1 tsp lemon juice
combine all ingredients in a tupperware container, add fav dressing ( I like Annies "woodstock". Add sliced cooked sausage OR hard boiled egg for protein.
Cooked Sausage
Organic Sausage, any kind – I like lamb 🙂
Some come pre-cooked.  Follow direction on package
If raw. Follow this:
Fill large pot with water, bring to a rolling boil, add sausages.  Keep on boil for 8 mins.
Remove and slice each one in 1/2
Place in pan and cook each side about 3 mins on med/low
cut till no red or pink on inside
Cook up 3-5 sausages to add to salad, scrambles or cooked greens
Curry Cauli-Rice
4 tbsp coconut oil
1/2 red onion thinly sliced
6 cups riced cauliflower
1 tsp curry powder
Heat a pan to med-high.  Add coconut oil and red onion, cook for 4-6 mins. Add riced caulk – cook for 15 mins stirring often.
Indian Greens
1 shallot – thinly sliced
1 tsp mustard seeds
6 cups leafy greens (chard, kale)
2 tbsp olive oil
Heat olive oil in a pan over med heat
Add shallot and cook for 3-4 mins
Add mustard and cumin seeds- cook for 2 mins on low
Add greens
Save