Having and holding the right space is EVERYTHING.
These are my creation spaces.  I roll, crawl, swing, deadlift, meditate, research, write, dance… CREATE here.
The content coming out of these spaces is my best ever.  This is where I think of you… I think of what moves you need, what you'll enjoy, what info will best serve you.  This is where I keep you kick ass:)
My Indoor Creation Station (some say 'office")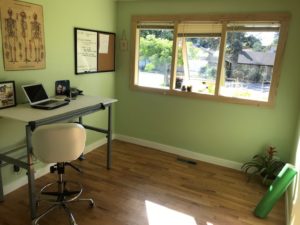 My outdoor Movement and Mind fullness Space (some say backyard/deck)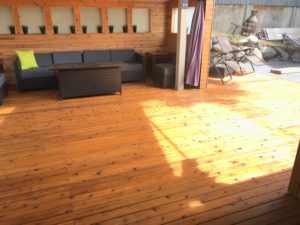 Covered Patio (canopy/skylight/firepit/lots of wood + big lush grassy yard) All the things to keep us moving, enjoying, creating.. no matter what weather!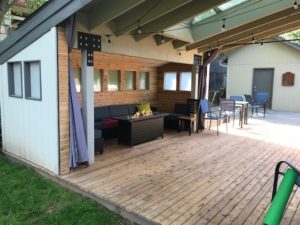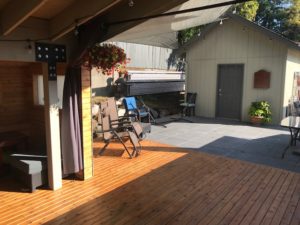 Kettlebell/ Building area –
Elevated Pavers – Where Chris cuts wood and I do sweet ass Kettlebell work:)
Mats and bells are usually here.
This is the Amazing Human, my boyfriend Chris, who built all this for us. I'm super lucky to have this man that helps me be my better self every day.
His creation home creation space where he runs his biz – Bicknell Builds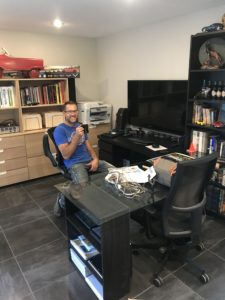 (If you're wanting a contractor- hit him up!  chris@bickbuilds.com )