Your body is tricky (mine too!)
To simply STAY healthy and strong – we must constantly keep challenged, mentally and physically. Our muscles and brains are super smart – they catch on quickly and stop advancing– in fact they start regressing!
Our bodies become weak and our minds become slow and sad. To stay healthy, happy, strong + meet physical goals , we must constantly put  in new challenges (skills with varied intensity) as well as a super strategic plan that works in real life.
As your coach this is my job. I work with super valuable people & highly intelligent systems.. YOU and your body!
I'm very lucky to witness your transformations on every level.  To keep giving you the best sessions, I've got to stay on the leading edge in fitness and nutrition.
That's why I invested in a Kickass Team of Pro's for US.
They keep me humble, hungry and ensure I bring YOU the BEST info + skills.  This is YOUR team as well!
Let me introduce you to 6 Elite Pro's that ensure I keep you feeling kick ass while looking damn fine:)
 Strength Skills and Coaches
I'm fiercely determined to remain an intelligent, humble and strong coach. This way I can keep feeling inspired & strong  while you see what you love in the mirror and reach your personal goals.
To do that – I've invested in Strongfirst. This School of Strength has HIGH standards that must be maintained- in skill, knowledge and ethics. I am lucky to be a member and determined to keep standing stand shoulder to shoulder with the best.
Why this is huge for you
I get new skills, science and info every week that I fuse into our sessions together. Good luck on ever getting bored or plateauing!
Your program creation time – Every student I work with gets 30 mins program creation per hour workout session. This keeps me reviewing where you're at, what's next and new skills I have that serve you best!
Here's OUR  Strength Building Team: 
CLICK on each for more info

Master  SFG Kettlebell & GFM Coach Andrea U- SHi Chang .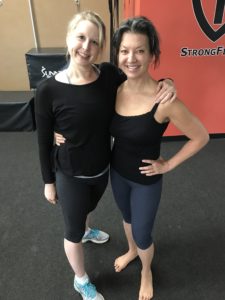 You don't come to Chang for an esteem boost. You will be humbled… but you will become way more amazing than you ever could have imagined.
I've been with her for 10 years and will never stray. She keeps my body from giving into it's own cheats and inefficiencies with simple yet game changing kettlebell and primal move skills.  I've been with her for 10 years and will never stray. There's a reason she was featured in Oprah magazine for changing lives. I see the Changster twice a week.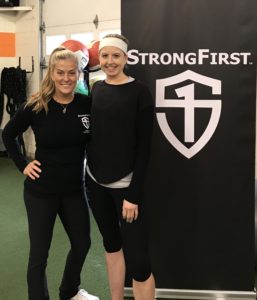 Coach Karen Smith – Master Strongfirst Bodyweight Coach – This lady travels the world instructing and certifying individuals of all ages and fitness levels from beginners to elite US military/Law enforcement to be Master Instructors specializing in Kettlebell and Bodyweight Strength  for  STRONGFIRST
I send in Vids to her weekly and we have a coaching call every 2 weeks. She's in Texas – she programs my weekly training.
** Right now I have my SFB cert Sept 13&14th!   SFG2 is late December 2019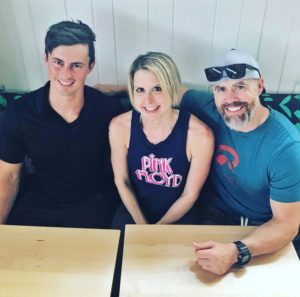 Dr. Anthony Aamodt (younger dude, on my Rt.. Jeff Sokol (on my left) taught me to have beautiful snatches:)
Doc Anthony and I meet Thursdays 9:30-10 Am – every other week
This guy is top of his game. Moved from LA to work with the Seahawks top PT. He's kind of a genius.
M.D. Chiroprator, Sports Medicine doctor as well as fellow SFG coach
Anthony takes a look at what Andrea, Karen  and I are working on. He watches me perform the moves, checks my form and gives me new work to help me clean up patterns and fix inconsistencies. You do what you see- I must demo and teach the best patterns to you.
2. Nutrition Skills and Coaches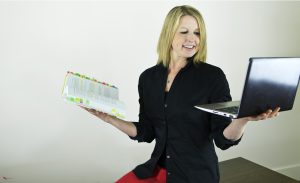 I really, really  want people to stop feeling overwhelmed and bummed out about nutrition. Mostly I want people to easily feed themselves better every day.
To serve this mission, I am doing more one on one nutrition coaching and I'm in the process of creating fun and easy to follow video workshops. This way, anyone anywhere can get clear info on what to eat, why and how to make it work in daily life.
I must stay up to date on the most current info and research. To keep myself in the know and safely guiding others – I've invested in 2 fantastic programs that keep me licensed and up to date as a licensed Nutrition Specialist. AASDN and IAHC. I check in with licensed Registered Dietician , Greg Salguiero often to keep me clear and on track.
CLICK on his name or photo for more info on Greg.
If Greg can't help me – I call up Dr. Jose Antonio, Ph.D. FISSN FNSCA CSCS  ( CEO and co-founder of the International Society of Sports Nutrition) – he's kinda a big deal, and I'm lucky he makes time for me/ us!
ALSO – I follow these experts and check into their contributions weekly
Dr. Rhonda Patrick, Dr. Terry Wahls, Dr. Mark Hyman (Broken Brain Podcast), Dr. Mercola, Dave Asprey (bulletproof.com) & Dr. Perlmutter
All are amazing pioneers in their fields, and each have overcome debilitating illnesses by changing their daily lifestyle and food habits. Click on each to know more.
** I take their stuff, research deeper, check with Greg.. then I listen to you and hand you the stuff you need to meet your goals!
Stay tuned for video workshops – coming Feb 2020!
2. Mental & Emotional Health Coaches
I really, really want to keep having fun in life and keep the best people around me (includes you!)
For this I've locked in monthly sessions with my therapist and an emotional health coach. These 2 women help BE a better human. They give me the skills I practice daily in all my connections.
This is how I sustain good energy and focus in our sessions together. 
Alison Withey – Therapist and Daring Way Coach.
I see her once every 3 weeks. She's My stay a better human Coach.
She keeps me from old behaviors and patterns that I picked up in old life experiences and were gretly holding me back. Biggest thing I get from her is how to stay a better listener and FEELING human.. that is everything.
She is a LMHC, but is also a leader and student of the teachings of Brene Brown (Social scientist who specializes in Shame and human behavior)  With Alison's guidance and Brene Brown's teachings.  She helps me unravel the modern worlds demands and come back to my true self.
CLICK HERE for her site and the monthly DARING WAY meet up group!
Karina Brossman – Emotional Freedom Coach
I first hired Karina as a vocal coach. To help me "find my voice"
With her help over 6 months I realized that words have so much power and much freedom I could get with coming face to face with my fears and letting those go with the power of song, movement- expression!
I keep up with her now as an emotional freedom coach – She keeps me waking up to the true me, one with more joy, freedom and owning my truths – no matter the cost. I will always keep her  coaching in my life in some capacity. Here is her upcoming winter workshop (Jan 2020)  I  am looking forward to:) CLICK HERE
To keep life fun and filled with love.  I've locked in one friend date a week + 2 eves and Sundays with my favorite person and partner, Chris, who I get to end each day with as well:)