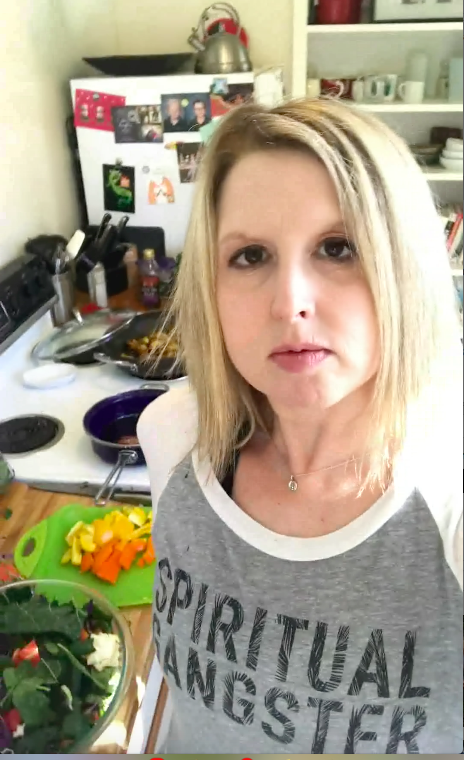 Hey Hey!
My Sister in law, Galen and I are back with another cooking video. Here's your monthly dose of Cooking With Currans!
Check out all we have set up for busy days ahead.  All super simple and Kid Approved:)
Recipes are Below
Galen's Chicken w/ Wild Rice Soup
Ingredients
1 cup (170g) wild rice
¼ cup (60ml) vegetable oil
1 onion, chopped
2 large stalks celery, chopped
1 tsp dried thyme
8 cups (1.9 liters) chicken stock
Salt and pepper
2 cups (300g) cooked chicken, cubed
8 oz (225g) mushrooms stems removed and sliced
1 cup (240 ml)full fat coconut milk
½ cup (25g) chopped parsley
Instructions
Cook wild rice in 4 cups (960ml) of water for 45 minutes or until it fluffs up. Drain any remaining liquid left in the pot. Set aside.
In a large pot, add vegetable oil. Sauté onions, carrots, and celery until soften, about 3 minutes. Add dried thyme. Cook and stir for another 2 to 3 minutes.
Pour in chicken stock. Bring to a boil.
Add cooked wild rice and pour in coconut milk. Bring soup back up to a boil and allow it to heat through, about 5 minutes.
Turn off heat. Stir in chopped parsley.
Ground Turkey Sweet Potato Skillet
2 tbsp extra-virgin olive oil
1 lbs extra-lean ground turkey
1 tsp garlic clove, minced
½ cup onions, diced
½ cup yellow pepper, diced
1 ½ cup sweet potato, diced
Salt and pepper
A pinch of red chili flakes
½ cup shredded pecorino (sheep's milk cheese)
Fresh parsley for garnishing
Ground Turkey and Sweet Potato Skillet
Directions
In an iron cast skillet, heat olive oil over medium high heat.
Add ground turkey and garlic. Stir occasionally and cook for about 10 minutes.
Add onions and yellow peppers and cook until onions are gold brown.
Add the sweet potato, chili pepper, salt and pepper.
Cover the skillet and cook until they are tender. Don't forget to stir occasionally. If necessary, add more olive oil or a little bit of water to cook the sweet potato.
While the sweet potato is cooking pre-heat the oven to 400 degrees.
When the sweet potato is tender, add shredded mozzarella cheese and bring the skillet to the oven to melt the cheese.
When the cheese melts, remove from the oven and garnish with parsley.
Easy Thai Carrot Soup
2 tablespoons unsalted butter or extra-virgin coconut oil
1 onion, chopped
scant 1 tablespoon red curry paste, or to taste
2 pounds carrots, peeled and chopped – 1/2-inch chunks
1 clove garlic
2 kaffir lime leaves – torn into small pieces
2 inches ginger finely chopped
1 small shallot thinly sliced
1 14-ounce can full-fat coconut milk
1 1/2 teaspoons sea salt, or to taste
1 1/2 cups / 360 ml of water, or to cover
1 lemon or lime
In a large soup pan over medium-high heat add the coconut oil and onion.
Add in shallot, ginger, garlic and torn lime leaves
Stir until the onions are well-coated, and allow to saute until translucent, a few minutes.
Stir in the curry paste, and then the carrots.
Allow to cook another minute or two, and then add the coconut milk, salt, and water, adding more water to cover if needed.
Allow to simmer until the carrots are tender, 10 – 15 minutes.
transfer to a stand blender or puree using a hand blender until the soup is completely silky smooth.
Add water if needed.
After that taste for salt, adding more if needed.
Kale and Carrot Salad
3 large heads kale OR 6 cups torn kale
2 large carrots grated
3 tbsp olive oil
1 tbsp umeboshi vinegar
1 tbsp flax oil
1 tbsp pink himalayan sea salt
1 tbsp ground black pepper
DIRECTIONS
Tear kale and place in a large bowl
Add salt and olive oil. Massage the kale thoroughly with your hands till kale is broken down and looks darker green
Add umebochi vinegar, flax and pepper
massage again
add grated carrot
mix to combine well
** add currants if desired
Tuna Salad
2 cans tuna
2 stalks celery, thinly sliced
1/2 red onion chopped
1/2 cup goat milk yogurt
Directions
Mix all ingredients well in a bowl.
Goes great with kale, carrot salad
Save
Save
Save
Save