5 Options To Fit Your Needs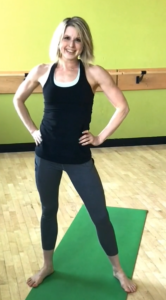 Personal Training AND Small Group Workouts. Virtual options!
Personal Training +/Or Small group classes ( Up to 4 people) CLICK HERE  
I've got you covered! Whether you want to learn Kettlebell Basics, take it to the next level or you have NO equipment.. I'm your girl! No matter what you're working with or where you're at, I'm here for you.
(Click Here for  Your Complete @ home fitness guide)
I take pride in delivering big bang for your buck workouts WHILE keeping you moving mindfully. You quickly progress, without injuries or setbacks.
Based on your specific goals and concerns, I create fun programs that keep you feeling kickass & looking awesome!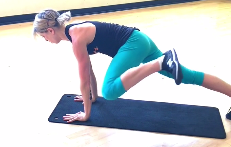 Weekly Workout Videos + Downloadable Recipes.
Welcome to my Stay Brighter Online program!
Perfect for people that can't get to the gym and just wanna know what to eat.
You choose one to three months of support.
Your workouts are totally doable - ANYwhere. All are bodyweight and can be done in any office, living room, hotel room (anywhere you can lay out a bath towel and reach your arms above your head)
The recipes are easy and delicious. Designed to build lean strong bodies with higher energy & better brain function daily.
(Head HERE for food details)
Each week has a back up plan, in case you don't have time to cook 🙂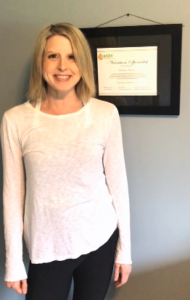 In Person Nutrition Coaching
Perfect if you would love a complete nutrition and fitness plan & can see me at Magnuson Athletic Club  
You get a detailed crystal clear plan every two weeks.  Meet your goals while keeping up real life & without feeling deprived!
Leave each session knowing exactly what to do and eat every day.
Common results include: more energy, more mental focus, a smaller pant size, defined muscles, less stress & anxiety, more free time!
All plans include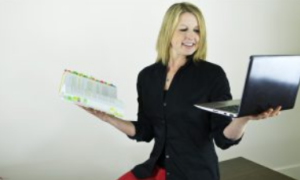 Online Lessons
Eating healthy in real life is hard!
Days become hectic & stuff comes up. Ex: Long work day + traffic = you elbow deep in a box of crackers (or something worse)
my short videos fix this for you! CLICK Here to watch how
Know how to easily:
Eat out ANYwhere
Eat on the go with the best foods. No stops, utensils or sitting required (Perfect for travel!)
Eat at any party/event/meeting without wrecking your fitness goals.
Know which workout moves get bodies to quickly torch fat & lean out. WHY + how to KEEP them happening
Get your body to drop stubborn fat & breakthrough strength plateaus
Distance Coaching
Stay on track, ANYwhere.
30 min phone calls every 2 weeks sets you up with an exact plan. Foods, moves & daily habits that keep you on track to your specific goals.   
Each call covers
Grocery list/ exact foods to buy, what to order at restaurants & what to pack (if needed)
What workouts you should be doing & how to make sure they happen.
A strategic game plan - exactly how to make the foods & moves happen in YOUR busy days