This option is perfect for those living in/ near Seattle.
I hand you a super detailed, yet totally doable plan that works in your everyday life.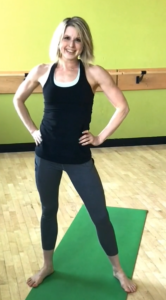 Twice monthly 30 min nutrition sessions with exact food plans (travel or at home) CLICK HERE for types of foods you can enjoy AND why they work for people wanting to stay lean, get stronger, live longer and feel better daily.
You can add on (no added cost)
Body Stats with circumference measurements + InBody BioImpedence to measure Body fat, Metabolic rate and segmental analysis of where you are gaining or losing muscle.
Many also choose to add on (additional cost)
Or both!
Let's do this!  Email me @ bcurran@macseattle.com or TEXT 206-310-9079 with your name, number and best time to connect.We'll start with a 20 min phone or in person consult.