It is January 2021! If you are waiting for gyms and fitness studios to re open, please stop.  You are holding yourself back.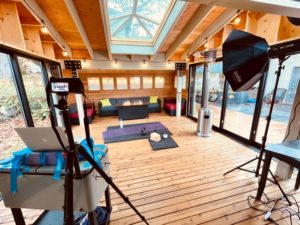 Your body needs challenging movements and you deserve to feel better. The only way to stay challenged, accountable and consistent is through virtual training. I am proud to say I've been keeping a solid group of students on track through the pandemic. I've upped my game and am bringing them intelligent and fun workouts from my beautiful home studio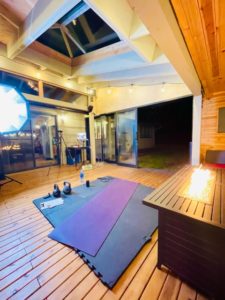 Many of my students are actually doing better than pre-pandemic times.This is because they are able to make more sessions (most do 2-3 times a week) they are more consistent with their sessions (no commuting, less schedule hassle, less traveling). This allows me to keep creating more challenging programs.  Are you wondering  if you can get a great workout with an online session?
Absofreakinlutely. (especially with this GEAR GUIDE click HERE)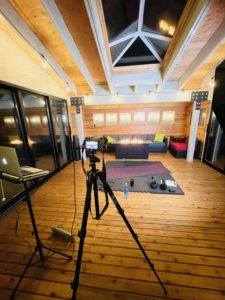 On my end I have done all I can to create the best experience for my online students. New students are often  shocked at how well they can see and hear me.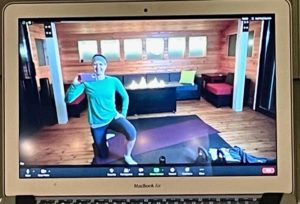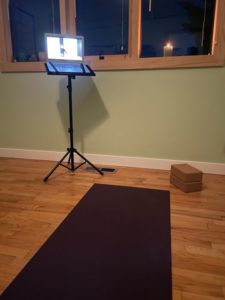 I have been doing my own (as a student) online training with yoga and dance studios. I could never make enough time pre-pandemic to get to these classes. Now I maintain yoga twice a week and dance lessons twice a month. It feels so good when I log on and see my teachers at their  beautiful studios.
Please, if you want to feel better and get stronger, embrace virtual sessions. You are simply holding yourself back and possibly causing your health to decline on multiple levels. You deserve better
CLICK HERE for my NEW UPDATED at home gear guide
scroll down for pricing
30 mins = $65
45 mins = $95
60 mins = $115
2 people 1 hour = $75 each
2 people half hour  = $50 each
Click HERE for your at home gear guide ( Exact list +  lots of site options to find equipment from )
Groups= Three people = $50 each. 4-5 people = $45 each. Smart programming and fun sequences kick in cardio, strength and core work + plenty of flexibility and balance to keep you safe.
Here is exactly how this works (solo or groups)
Text (206-310-9079) or E-mail me (brebrighter@gmail.com) the time you want ** If you're new to me we will start with a FREE 15 min consult call.
I will confirm the session time with you
I email you a paylink
You click, pay and I am notified immediately
I send you the ZOOM meeting room info by 8 PM the eve before to join. (Easy on all devices)
I also send your complete session program (by 8 PM eve before) so you are properly set up + have great Homework.  (See image to below)
You show up and crush an awesome workout with me!  (see my virtual training space below)
CLICK HERE for your best DEVICE set up for training. 
For open Personal Training times TEXT me @ 206-310-9079 or email brebrighter@gmail.com
** If you're new.. I  always start with a 15 min Complimentary call.   Text me at 206-310-9079 to schedule