This is my NEW Online Coaching Program!  CLICK HERE to Join ANYtime
12 weeks of workouts and foods. So you can keep working at your best EVERY day
Simple recipes and workouts you can nail anywhere!
Busy people need to know what to feed themselves and how to fit in a workout, anywhere and with little time.
This is exactly that,  foods and moves that keep you doing better every day.
(IF you're wanting more  nutrition info and you have 30 mins a week to learn – GREAT! CLICK HERE for my signature program – packed with video tutorials and downloadable guides)
Stay Brighter IS totally practical, while keeping you moving forward!
Here's a sneak peak at what you get each week IN Stay Brighter, 12 week Online Coaching Program
Every Monday (by 8 AM) you get an email with 3 things
3-5 simple recipes (free of: cow dairy, gluten, grains, corn, soy & sugar)
A new bodyweight workout (you can do this ANYwhere)
Also, because I get stuff comes up and sometimes you don't have time to cook/meal prep
Downloadable guides:
How to quickly & easily make the best choice ANYWHERE you go (county fair, dive bar, out with friends, family dinner)
Daily healthy packaged foods that feed you the best stuff without needing any prep, utensils or sitting down!
 How to make darn sure you get in your moves and meal prep/food buying & packing.
AND you need someone to keep you on track & accountable
LIVE video chat – 35  min check in every 2 weeks ** starts Sept 23rd 2019 –
Every other MONDAY @6:45 PM CLICK HERE for all dates
This is dropped straight to your INbox!  All you do is click on the Video's and Downloadable Guides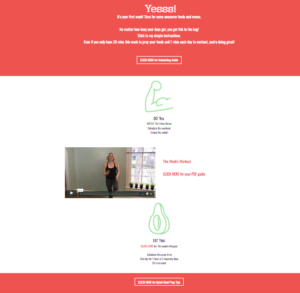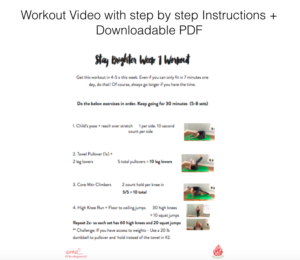 Then Just CLICK on this week's recipes. View +/or Download the PDF.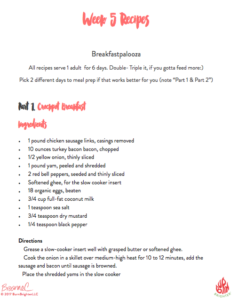 backup guides of what to pack on busy days!
That's the program!!
Consistent, simple and totally impactful foods & moves. That's how you STAY Brighter everyday:)
CLICK HERE to Register and start NOW (you get set up guides.. vids don't drop till your next calendar Monday)
Questions?  Awesome!
Reach Me at  breanne@burnbrightercoaching.com
I'm more than happy to share 20 mins with you on the phone or in person at Magnuson Athletic Club