BURN BRIGHTER IS HEALTH AND FITNESS COACHING THAT HELPS YOU…
MY PHILOSOPY

We're all bombarded with an overwhelming amount of health and fitness info, along with pressure to look great while juggling the stresses of normal life. Something that should be easy and pleasurable—eating great foods and staying strong—can feel overwhelming and downright depressing.
This ends here.
There's plenty of things in life that we can't control, but the way we eat and move everyday doesn't have to be a part of that. I created Burn Brighter to help people rediscover that living healthy can be simple and joyful, and that you don't need to sacrifice other parts of your life just to get a body you love.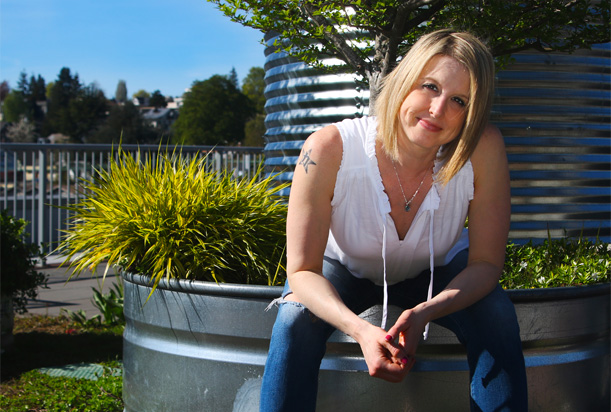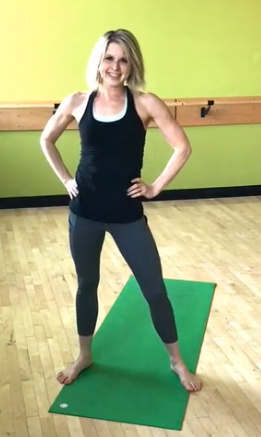 I'm here to help you have easier days and feel stronger.
I'm Bre, the founder of Burn Brighter and your coach. I know it's possible for you to keep your loved ones happy and get the body you want.
I know how impossible these things can feel.
Eight years ago I felt fat, frustrated, stressed and overwhelmed every day. My 9 year-old nephew moved in with me unexpectedly. My family was struggling with mental health concerns and I was working way too much. I was trying to make it all work, but I was totally losing myself in the process. I entered a downward spiral of stress, high emotions, too much sugar, alcohol and shoddy sleep. I was a flabby wreck!
I knew my family deserved a better version of me, but it felt impossible to keep up with daily demands and get the body I wanted.
My crisis became my gift.
This challenge led me to study nutrition and behavior change. I sought out health and fitness resources with a vengeance. I discovered highly efficient, refreshingly practical skills that fit my full life. With knowledge came power. I unlocked my leanest and strongest self, had more time for my nephew and started enjoying life more!
Now I'm a Nutrition Specialist, SFG Kettlebell Coach & NSCA Personal Trainer. I'm dedicated to helping others unlock their own possibilities. My coaching philosophy is all about super efficient workouts + healthy foods that work in everyday life and are backed by science. Basically the best stuff to keep you feeling and looking better on every level.
Burn Brighter is my fight song... A fist pump to the sky that shows anyone can have easier days and feel stronger
Because we all need simple tools to feed ourselves better and move more daily. You deserve to enjoy life more while feeling kick ass and looking awesome!
I work hard to meet people exactly where they are at right now. I get you to where you want to be with a simple, crystal clear and custom built plan.  Stay accountable & challenged while you take jam packed days with ease.
Breanne is committed to helping people achieve optimal health and overall well-being. She is a wealth of information about how the body works and uses this to educate others and create a comprehensive approach to weight loss and nutrition that produces positive, long-lasting results!

Brenda Salter McNeil

60 years old, mother, wife, full time professor, author and speaker
Feeling good is all about feeling connected. Burn Brighter believes healthy people and healthy communities go hand in hand. Breanne is a proud supporter of the following organizations: