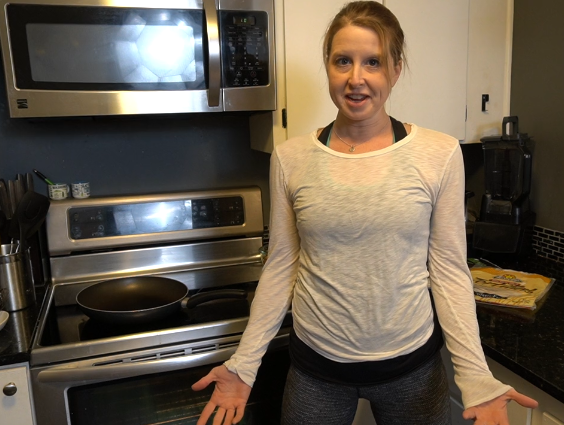 One of my top comfort foods is a Grilled Cheese Sandwich. Thing is I cannot have cow dairy or wheat, or butter! So here is my delicious (seriously!) version that does the trick. Best part is it's super quick. Step by step video is below + brands I use and diff versions for you to enjoy!
Click on each below for Amazon product links:
version #1 (my fav go to) = add 2 fried eggs + 1/2 medium avocado spread with fork – to the inside and enjoy. Delicious with Salad or soup for dinner
#2 = Roma tomato slices (also great with bacon + avo with this_
#3 sauteed mushrooms. Sliced crimini's sauteed in ghee for 1-2 mins.
#4 saurkraut! I love Firefly kitchen emerald city kraut – bout 1/8 cup.