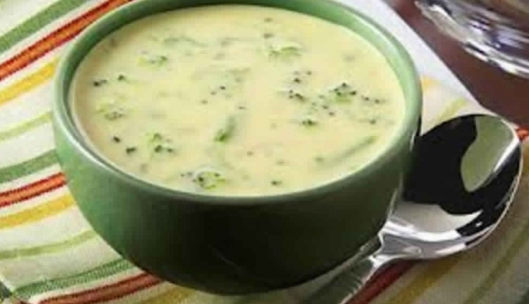 This is hands down one of my fav comfort food recipes.  Even better with a
GF "seed english muffin" from food for life
with some ghee and avo on top.  Soooo good!   I often double it and freeze half for an easy go to later.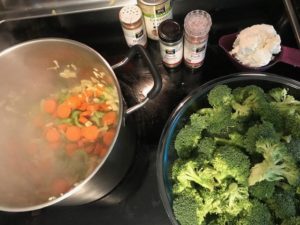 Broccoli Cheese Soup
• 6 cups broccoli florets
• 1/2 red onion chopped
• 2 large carrots chopped
• 2 tbsp olive oil
• 1 large clove garlic
• 1/2 cup soft goat cheese (chevre)
• 1 cup water
• 2 tbsp salt
• 2 tbsp pepper
DIRECTIONS
Place a large stock pot on med/high heat. Add olive oil
Add garlic and onions, cook for 4 mins, stirring evenly
Add carrots – let cook for 10 mins
Add water and bring to a boil
Add Broccoli and let simmer for 20 mins
then salt and pepper
Add in goat cheese and let cook for 3 mins
Using a hand mixer in the pot to blend till desired consistency OR ladel soup into a
blender – (Do in batches) blend till smooth.
Enjoy!